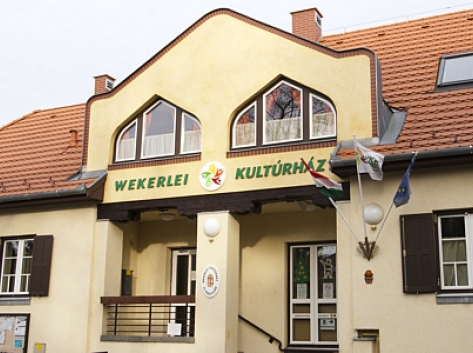 Angol nyelvű bemutatkozás - Introduction
Introduction
Wekerle Community Centre - WK
7 Petur Street, Budapest 1192
Phone: 06-1-282-9895, 06-1-358-0690
Mobile: 06-20-535-7160
E-mail: informacio.wkk@kmo.kispest.hu
Webpage: www.wkk.kispest.hu
Director: Orsolya Kiss-Szitár
Wekerle Community Center has been opened 35 years ago in Wekerletelep, the heritage protected greenbelt of Kispest. On weekends puppet shows, exhibitions, green programs, and special events are offered.
On weekdays there are several development programs for babies, pre-school and primary school workgroups, courses for adults, and clubs. An own pottery workshop is being operated.
WK places a strong emphasis on environmental awareness. Green Saturdays have been organized every quarter since 2009. Several green competitions are held for children. In 2011 great success was attributed to the "Adopt a Tree" program, which has been taken over by the municipality. "DIY" courses are organized on a regular basis (cheese making and soap making courses).
In summer the building is noisy due to camps.
A library belonging to the institution is in the center of Wekerle estate, with 7000 volumes. The collection has mainly children and youth books, books on bringing up children, and numerous volumes of classical literature, compulsory readings, and entertainment books.
The public bookshelf called "Put a book - Take a book" is rather popular.
The main building in Petur Street has been renovated on EU sources, thus a modern yet human scale institution is accessible for people with reduced mobility.
Location: 5-10-minute walk from Shopmark Shopping Centre (Határ Street metro station) or 1 stop by bus 194.
Címkék:
bemutatkozás, introduction
Kapcsolódó írások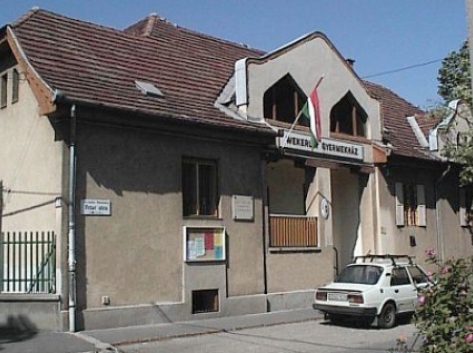 A ház története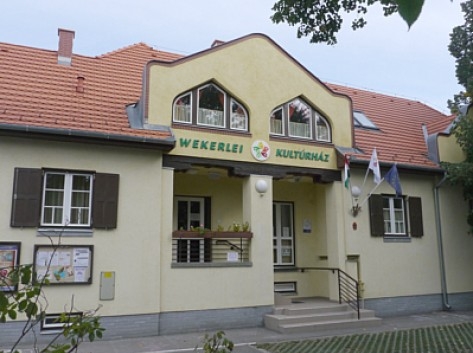 Bemutatkozás
Kapcsolódó albumok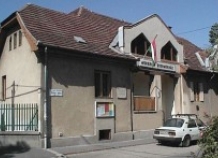 A ház története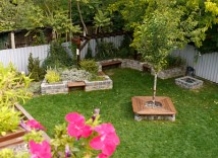 Madárbarát kert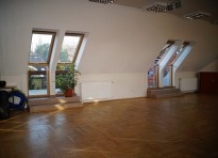 Terembérlés